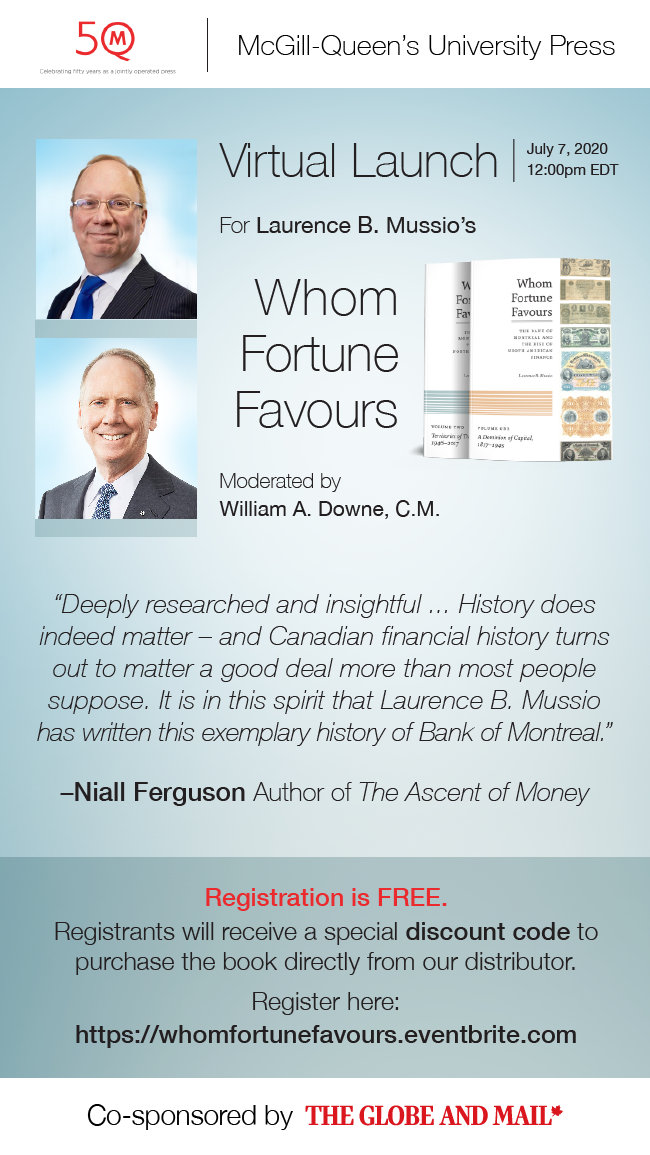 Virtual Launch: Laurence B. Mussio – Whom Fortune Favours
We invite you to join SIERC CEO Laurence B. Mussio to celebrate the official launch of his landmark work – Whom Fortune Favours: The Bank of Montreal and the Rise of North American Finance.
Drawing on thousands of never-before-released internal documents, this deeply researched analysis examines the leadership and strategies that not only created Canada's "first bank," but made it into one of North America's most enduring institutions. With detailed insights into the bank and its role in Canada's political economy, the two-volume set has value for academics and executives alike.
The launch will feature a discussion between Dr. Mussio and William A. Downe, CM, Immediate Past CEO of BMO Financial Group.
The event takes place at noon EDT on Tuesday, July 7, 2020.
Registration is free and includes a special discount code for purchasing the book directly from the distributor.